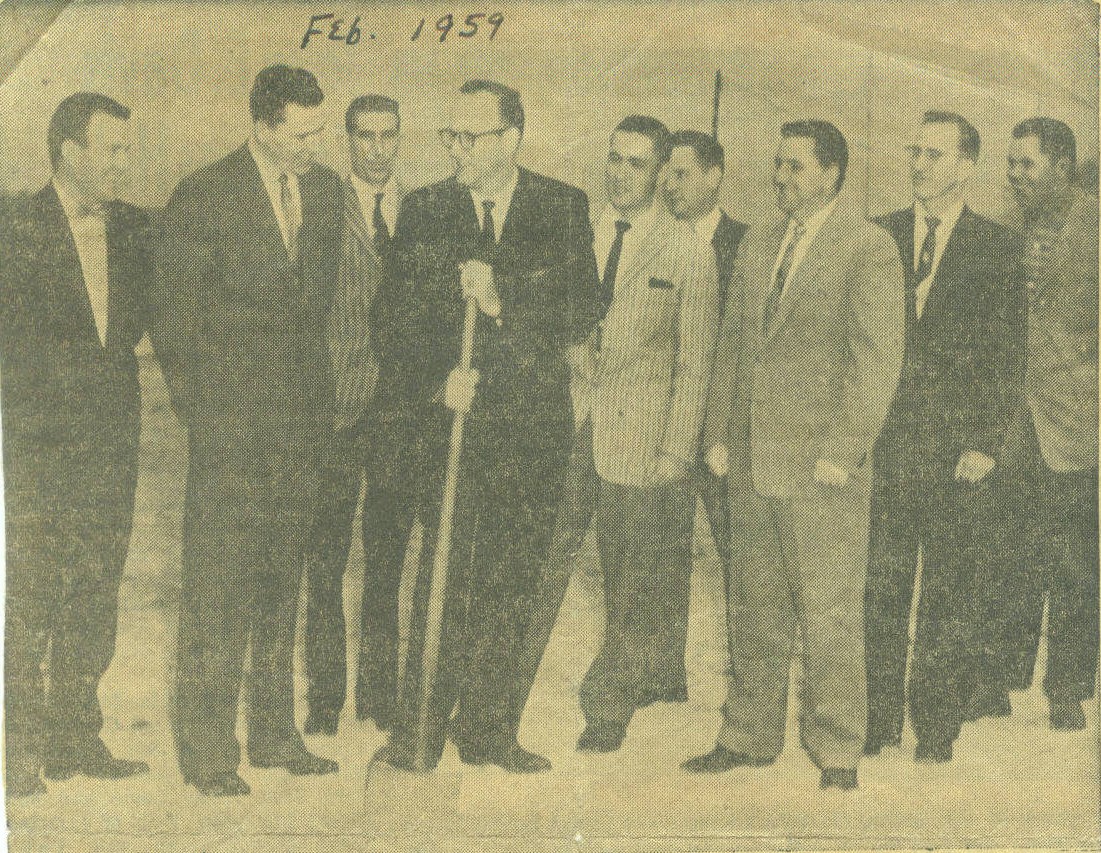 In 1959, God began laying a burden on Bro. Don Reed's heart about moving the church he pastored because there was no room to grow where they were meeting.  After much prayer, the Lord led Bro. Reed and the people to buy the property on Shumacola Trail.  The name "Lakeview" was chosen for the church because at that time there was a large lake close to the church property.  For 2 1/2 years, Bro. Reed worked and served God faithfully.  Many were saved and several surrendered to preach under his ministry.

In June of 1962, Bro. Clarence Wheelus took up where Bro. Reed left off.  During his 2 years as pastor, God used him to preach the Word and the people grew in the Lord.

Bro. Herschel Bragg was the third pastor of Lakeview Baptist Church.  The church grew and many were saved under Bro. Bragg's ministry.  The property just east of the church was purchased and a parsonage was built.  In May of 1972, Bro. Bragg was called to Ellisville, Mississippi where he pastored for over 25 years.

Bro. Isaac McDuffie moved to Tupelo in June of 1972.  In December of 1972, he had a note burning, having paid off the church property.  The parking lot between the church and parsonage was added in 1973 and he began the AWANA program.  Bro. McDuffie felt God would have the church add a multipurpose building to the facilities.  After completion of the building, Bro, McDuffie led the church in founding Lakeview Baptist Church School.  In December of 1982, Bro. McDuffie accepted the pastorate at Bible Baptist Church in Shelbyville, Tennessee.

In January of 1983, Bro. Randy Proctor became the pastor of Lakeview Baptist Church.  He finished the east addition to the school building, which was started by Bro. McDuffie.  He also remodeled our present offices and classrooms on the west side of the gym.

Bro. Ronald Jenkins came to Lakeview Baptist Church in May of 1987.  During his time as pastor, he saw the note burned on the building addition and he left the church debt free in May of 1992.

In July of 1992, Bro. Mark Mullins became the pastor of Lakeview Baptist Church.  The church grew in attendance inder his leadership.  He oversaw the remodeling of the church auditorium and offices in 1995.  In April of 1998, Bro Mullins followed God's leading to Salt Lake City, Utah.

Bro. Robert Garland has been our pastor since July 12, 1998.  In December of 2009, Lakeview Celebrated its 50th Anniversary.